Requirements:
1) PHP version 7.3+
2) 350 Mb of space.
How to install?

1) First upload & unzip the file that you have downloaded to root folder of your hosting account.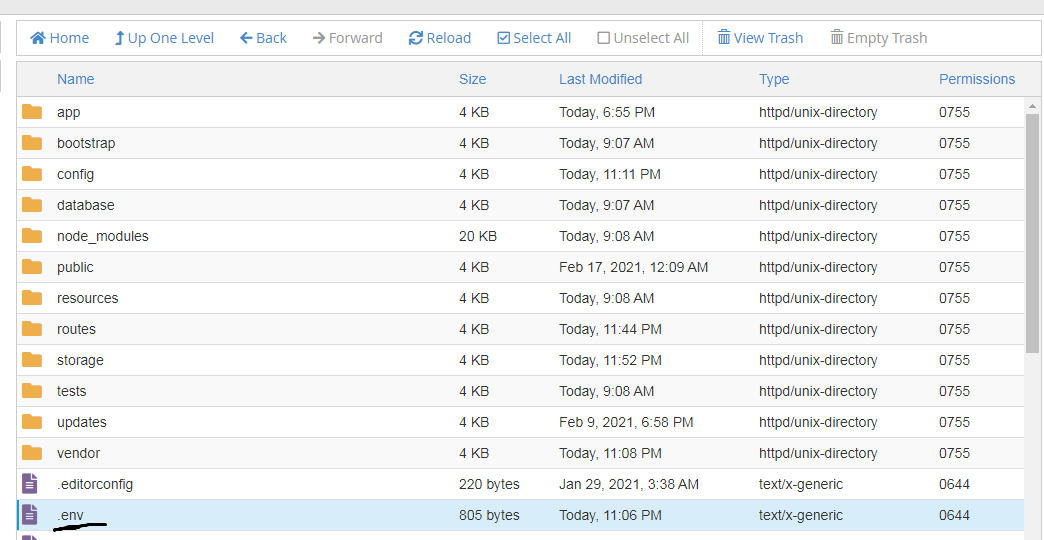 2) Then you need to edit the file .env and fill in the appropriate details.
Everything that has ___ with it like say if your domain name is xyz.com so the APP_URL=http://xyz.com
Similarly [email protected], Fill in you db details
After you made you edits save it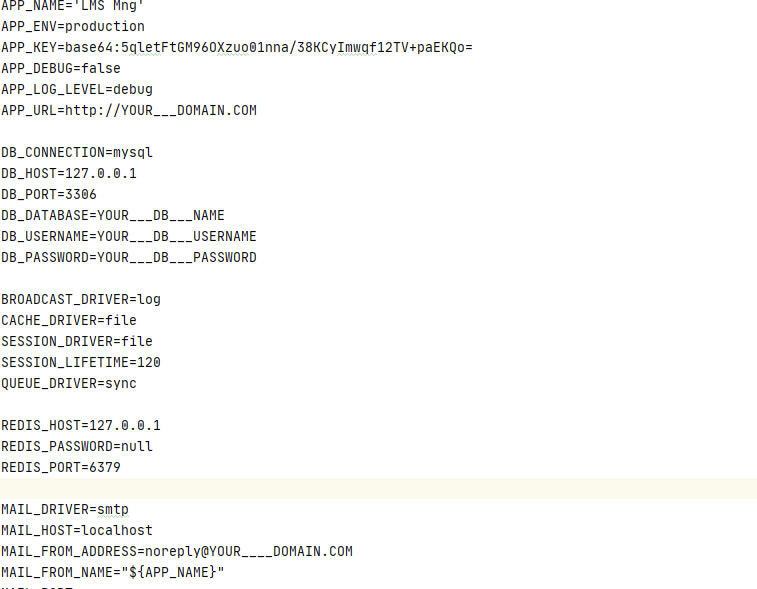 After all is done kindly save it.
3) Then you should open the following link -> http://your-website.com/install-db. On first opening all the tables and other settings get created automatically.
This comes installed with dummy data that you can find here in the site. If there are any issue with the installation you can contact us on [email protected] we will be happy to help you get started.

---------------------------------

This is a documentation written for Dashboard page

Let's start.
Some of the things which dashboard shows you is as follows while you are beginning: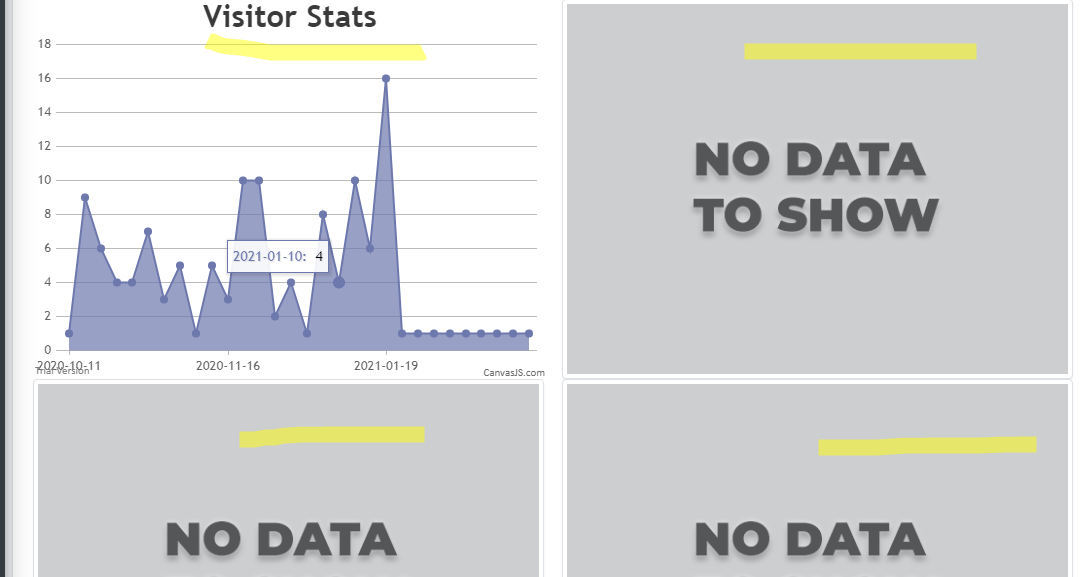 One you have started cycling books .
You will have a view some thing like this.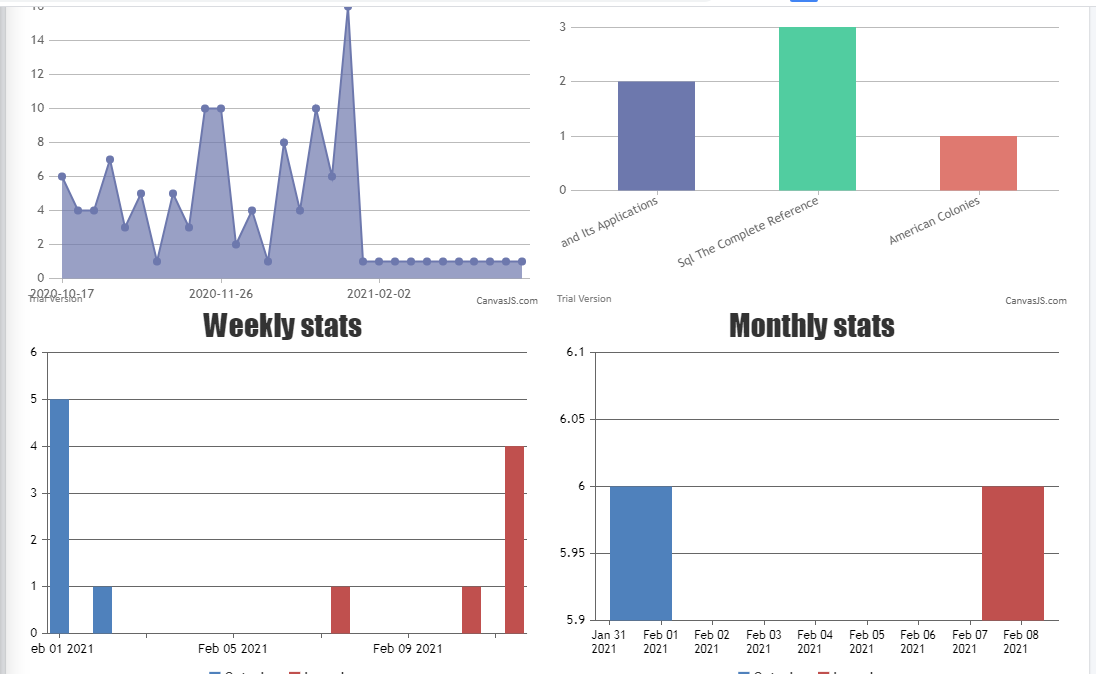 1) First graph show the visitor stats on your front website.
2) 2nd graph show you which are most book that were issued. So you could stack more of it.
3) Show weekly data of how many book were returned or borrowed.
4) Shows the same as above but on a monthly basis.
Update if any is available will be show in this dashboard for admin. Its up to admin if he likes to update. If you have not made any changes to the code files then you can take all the updates that comes. All the files in resource/lang/* folder are never updated so basically all your text changes will be safe on any updates , so be assured updates only affect the code files when the updates are applied. You can turn off the updates from the setting page.
What will updates contain ?
Updates will basically have bugs fixes or any new features.
Healthy Tip: Always make a backup from our setting page. to be sure that you wouldn't loose any data due to some virus attack or data corruption.Always keep your site up to date.
Some FAQ
Why am i not getting updates ?
There could be multiple reason for it, either your hosting provider is blocking certain request or there is some configuration issues on your server.
.
How often do we push updates ?
We push updates if there are any once a months either in the mids or 30th of every month. Which would have all the bugs fixes and most asked features by our users in it.
.
Where can i download the new update manually ?
You can login into our portal ricomart.com/login to download the latest code. 1) Take a backup of your root folder on your server from cpanel filemanager [Hint] you can create a folder and move all the root files to that directory then upload the new downloaded zip file to the server and extract it. 2) Then copy paste the older env file and yours resources/lang/en folder if you have made any changes. BY chance If some error comes then delete all the files in boostrap/cache folder , Even after this it doesn't works then you can drop us a mail.
.

License can be found on the page from where you downloaded the zip file, just copy paste that license in setting -> activation.
Now after the license get activated you will be get all the updates from us. Directly like show above. It's up to you if you want to update or are happy with the current version. You can turn off the auto-update checking feature from the setting page if required.
If there are any bugs that you have found and you think that needs to be fixed soon kindly use the floating bug button above to send us a message. we will got through it and push an update for it.